Office address:: 54-610 Wrocław, 8c Graniczna Street, building DC2B.
E-mail address:: biuro@d-san.pl
Board of Directors: Agata Patalas – Chairman of the Board; Guðmundur Sigþórsson – Member of the Board.
Managing Director: Maciej Patalas, phone: +48 793 315 959, e-mail: m.patalas@d-san.pl
Project manager: Zbigniew Jędrusiak, phone: +48 793 130 200, e-mail: z.jedrusiak@d-san.pl
Technical service: phone: +48 793 221 000, e-mail: serwis@d-san.pl
Invoices: e-mail: faktury@d-san.pl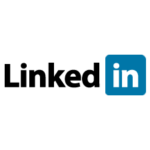 WE LOOK FORWARD TO WORKING WITH YOU
We design solutions tailored to the expectations of our customers!